THANK YOU FOR SUPPORTING THE
WORK AND PEOPLE OF MAF

Your donation will help to equip candidates on their journey to service with MAF.
Recently the dream of developing a new centre for training and equipping people for missions has started to become a reality. Based at Tauranga airport, the Kendon-Strong MAF Centre will be a hub for all of our work and ministry in the years to come. You can be an essential part of helping MAF New Zealand take a "bold step forward"!
ONLINE DONATION FORM

Please complete the following form to make your donation.
June 17, 2022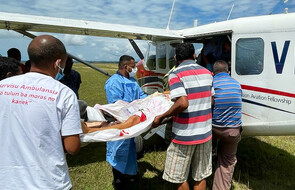 Closing the Loop is about walking alongside people, from the initial emergency evacuation, through the stressful stay among strangers in a hospital in an unfamiliar city to offering a fast, comfortable return home – in the same plane that flew them out. Closing the loop means being the Christ...
read more