THANK YOU FOR SUPPORTING THE
WORK AND PEOPLE OF MAF

Your donation will help to equip candidates on their journey to service with MAF.
Recently the dream of developing a new centre for training and equipping people for missions has started to become a reality. Based at Tauranga airport, the Kendon-Strong MAF Centre will be a hub for all of our work and ministry in the years to come. You can be an essential part of helping MAF New Zealand take a "bold step forward"!
ONLINE DONATION FORM

Please complete the following form to make your donation.
March 13, 2023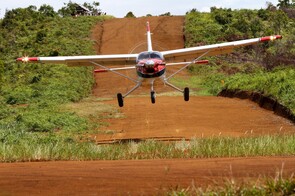 We love the stories along the lines of When the MAF Plane Comes. What is it like When the MAF Plane Doesn't Come? When MAF is the only organisation making the difference between life and death?A heart-breaking plea for the urgent medevac of a sick little girl in the highlands of Papua New Guinea e...
read more