THANK YOU FOR SUPPORTING THE WORK AND PEOPLE OF MAF

Give a gift and help keep MAF planes flying!
CONNECT, EQUIP, SENDOur Highest Priority!
ONLINE DONATION FORM

Please complete the following form to make your donation.
October 3, 2019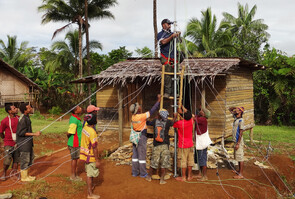 MAF sponsored six HF Radios' to be installed in six different remote areas last year. Five of the six HF Radios were installed by our installation team in five remote communities in Edwaki, Kabori, Kwieftim, Yebil, and Seserimi which are located in the West Sepik Province and Western Province of P...
read more