THANK YOU FOR SUPPORTING THE WORK AND PEOPLE OF MAF

Give a gift and help keep MAF planes flying!
JERRYCANS OF JET FUEL

Give a gift reflects the true meaning of Christmas.
ONLINE DONATION FORM

Please complete the following form to make your donation.
January 15, 2020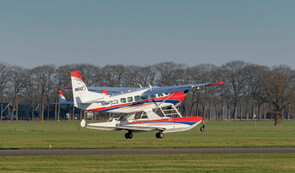 Programme Manager Mark Blomberg writes: "The plane is here. It landed in Dhaka around 14:30. This marks the start of a new season for the MAF Bangladesh program and our ministry in this country".The new Cessna Caravan C208 with Wipaire 8750 amphibious floats and the latest avionics equipment wi...
read more