75th CELEBRATION REGISTRATION 8th - 10th May, 2020
PLEASE COMPLETE THE REGISTRATION FORM BELOW.
0800 87 85 88
+64 9 262 1725
info@maf.org.nz
October 3, 2019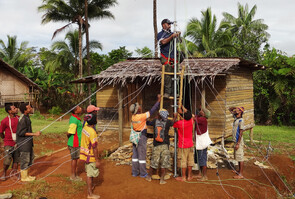 MAF sponsored six HF Radios' to be installed in six different remote areas last year. Five of the six HF Radios were installed by our installation team in five remote communities in Edwaki, Kabori, Kwieftim, Yebil, and Seserimi which are located in the West Sepik Province and Western Province of P...
read more