THANK YOU FOR SUPPORTING THE WORK AND PEOPLE OF MAF

By giving to where it is needed most, allows MAF to direct your donation to the highest priority needs of the time.
ONLINE DONATION FORM

Please complete the following form to make your donation.
April 29, 2021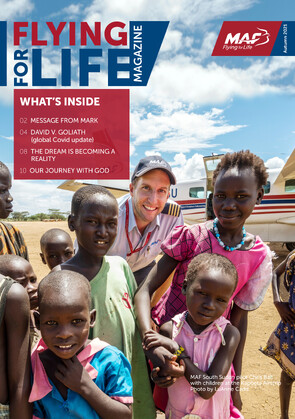 We are excited to send you our next edition of Flying for Life magazine. Hear of the continued vision of MAF NZ from Mark Fox and how MAF internationally is continuing to navigate COVID-19. Read about MAF New Zealand's hangar purchase and development and be challenged by our latest candidate's j...
read more