THANK YOU FOR SUPPORTING THE WORK AND PEOPLE OF MAF

By giving to where it is needed most, allows MAF to direct your donation to the highest priority needs of the time.
ONLINE DONATION FORM

Please complete the following form to make your donation.
January 27, 2023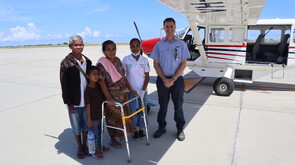 Closing the Loop is a new initiative in MAF Timor Leste to provide more help for medevac patients, than just a flight out to medical care. Country Director of Timor-Leste Nick Hitchins explained why MAF implemented this new project."Closing the Loop is about taking care of people from the tim...
read more