THANK YOU FOR SUPPORTING THE WORK AND PEOPLE OF MAF

By giving to where it is needed most, allows MAF to direct your donation to the highest priority needs of the time.
ONLINE DONATION FORM

Please complete the following form to make your donation.
October 8, 2020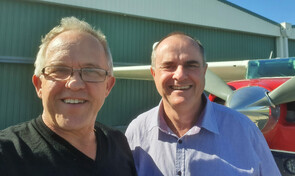 Great news! We have made the first step towards purchasing a hangar at Tauranga airport, which will be developed into the Kendon-Strong MAF Centre!In response to the urgent global need, the Kendon-Strong MAF Centre will allow us to meet the changing landscape of recruiting and developing missionary...
read more