THANK YOU FOR SUPPORTING THE WORK AND PEOPLE OF MAF

By giving to where it is needed most, allows MAF to direct your donation to the highest priority needs of the time.
ONLINE DONATION FORM

Please complete the following form to make your donation.
July 15, 2019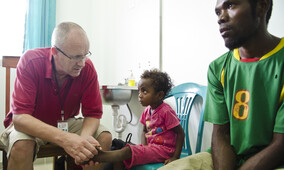 Can you imagine being among the 70% of the population of Timor Leste who live in rural areas? You would face significant inequality with those in the capital Dili. In fact you, your family and your community would face urgent medical and health issues that include:Rheumatic heart disease (one of th...
read more