THANK YOU FOR SUPPORTING THE WORK AND PEOPLE OF MAF

By giving to where it is needed most, allows MAF to direct your donation to the highest priority needs of the time.
ONLINE DONATION FORM

Please complete the following form to make your donation.
July 25, 2019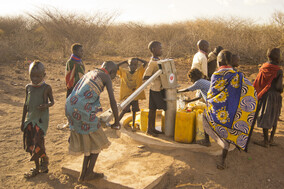 The Turkana people call themselves "Emuriakin", the forgotten people. This is understandable given the fact that the government's attention towards this region was drawn off when the borders of southern Sudan were opened and the money left, together with the NGOs. All plans to develop the area...
read more