THANK YOU FOR SUPPORTING THE WORK AND PEOPLE OF MAF

By giving to where it is needed most, allows MAF to direct your donation to the highest priority needs of the time.
ONLINE DONATION FORM

Please complete the following form to make your donation.
May 25, 2020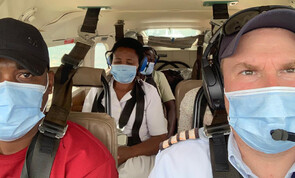 For the past 75 years, MAF's goal has always been the same—to overcome the barriers that keep people isolated from the help they need. Today, that barrier is COVID-19. Our regular flights have become restricted by the pandemic. Yet MAF's commitment to bring "hope and healing" remains t...
read more