THANK YOU FOR SUPPORTING THE WORK AND PEOPLE OF MAF

By giving to where it is needed most, allows MAF to direct your donation to the highest priority needs of the time.
ONLINE DONATION FORM

Please complete the following form to make your donation.
March 20, 2019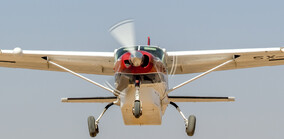 Tuesday 26 MarchCome anytime between 5.00pm - 7.00pmWhanganui Aero club, Whanganui AirportWednesday 27 MarchCome anytime between 5.00pm - 6.30pmWaihi Road, Hawera Aero club, Hawera AirportWith a fleet of 130 aircraft in over 30 countries, Mission Aviation Fellowship (MAF) flies in some of the most...
read more