THANK YOU FOR SUPPORTING THE
WORK AND PEOPLE OF MAF

Your donation will help to equip candidates on their journey to service with MAF.
With a donation boost to the Richard West Memorial Foundation, you can help equip Candidates to get over the hurdles on their journey to service on the mission field with MAF. The Foundation was established as a legacy honouring the life of Richard West.
ONLINE DONATION FORM

Please complete the following form to make your donation.
September 10, 2022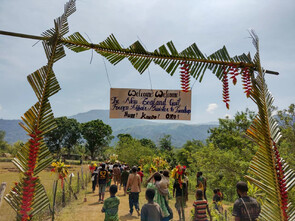 Tod Aebischer, Programme Manager in PNG, said, "What an incredible day it was to welcome the Hon. Nanaia Mahuta (New Zealand Minister of Foreign Affairs) along with the High Commissioner, Hon. Phillip Taula, and entourage, to the PNG Programme! Much preparation, by so many of our team ...
read more