THANK YOU FOR SUPPORTING THE
WORK AND PEOPLE OF MAF

Your donation will help to equip candidates on their journey to service with MAF.
With a donation boost to the Richard West Memorial Foundation, you can help equip Candidates to get over the hurdles on their journey to service on the mission field with MAF. The Foundation was established as a legacy honouring the life of Richard West.
ONLINE DONATION FORM

Please complete the following form to make your donation.
November 30, 2023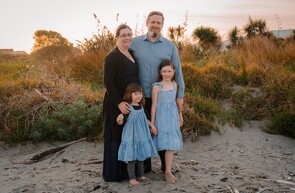 Karl and Helene are both multi-generation Kiwis. They first met as children at Ruapehu Street Chapel in Kapiti. Karl joined the Air Force at 17 and when he returned to visit his family, Helene and Karl met again and became great friends. Now married for 15 years, they have two beautiful daughters Ay...
read more