THANK YOU FOR SUPPORTING THE WORK AND PEOPLE OF MAF

All of MAF NZ Staff rely on the support of others to keep doing what it is they have been called to do.
ONLINE DONATION FORM

Please complete the following form to make your donation.
OTHER WAYS TO DONATE
LEAVING A BEQUEST
OUR TERMS & CONDITIONS
CONTACT US
January 15, 2020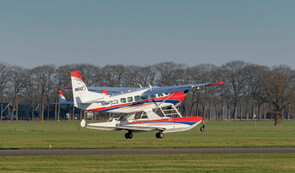 Programme Manager Mark Blomberg writes: "The plane is here. It landed in Dhaka around 14:30. This marks the start of a new season for the MAF Bangladesh program and our ministry in this country".The new Cessna Caravan C208 with Wipaire 8750 amphibious floats and the latest avionics equipment wi...
read more