THANK YOU FOR SUPPORTING THE WORK AND PEOPLE OF MAF

All of MAF NZ Staff rely on the support of others to keep doing what it is they have been called to do.
ONLINE DONATION FORM

Please complete the following form to make your donation.
OTHER WAYS TO DONATE
LEAVING A BEQUEST
OUR TERMS & CONDITIONS
CONTACT US
May 27, 2019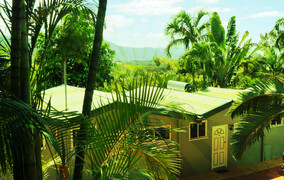 TREE TOPS LODGE IN BEAUTIFUL NORTH QUEENSLAND is a joint venture of MAF and Wycliffe. It provides accommodation for missionaries seeking a break from the mission field, offering rest in a peaceful Christian atmosphere. There are currently positions for Management Team Members, typically husband and ...
read more