THANK YOU FOR SUPPORTING THE
WORK AND PEOPLE OF MAF

All of MAF NZ Staff rely on the support of others
to keep doing what it is they have been called to do.
ONLINE DONATION FORM

Please complete the following form to make your donation.
OTHER WAYS TO DONATE
LEAVING A BEQUEST
OUR TERMS & CONDITIONS
CONTACT US
November 23, 2020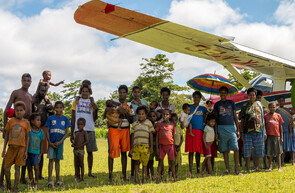 MAF warmly invites everyone to "catch the vision" of Mission Aviation Fellowship (MAF) on at the Rodney Aero Club, Newton Road, Kaipara Flats Airfield, anytime between 4:30-7:00pm.This event is very weather-dependent, so please check Facebook on the day: HEREMeet MAF New Zealand's CEO and chat w...
read more