THANK YOU FOR SUPPORTING THE
WORK AND PEOPLE OF MAF

All of MAF NZ Staff rely on the support of others
to keep doing what it is they have been called to do.
ONLINE DONATION FORM

Please complete the following form to make your donation.
OTHER WAYS TO DONATE
LEAVING A BEQUEST
OUR TERMS & CONDITIONS
CONTACT US
February 25, 2021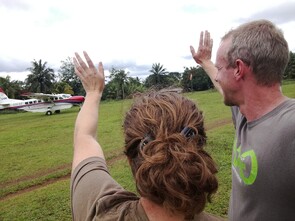 MAF partners Aaron and Amy Speitelsbach have served with mission organisation Ethnos360 since 2007, first studying French in France, then moving to Abidjan, Ivory Coast for one year, before relocating to a village close the Liberian border for two years and finally settling across the border in Libe...
read more